Venue / Accommodations

Official Venue of the 2011 IFTA World Congress

NH Hotel Conference Centre Leeuwenhorst
Langelaan 3
2211 XT Noordwijkerhout, Netherlands
Tel: (31)  (0) 252  37 84 30
Fax: (31) (0) 252  37 88 91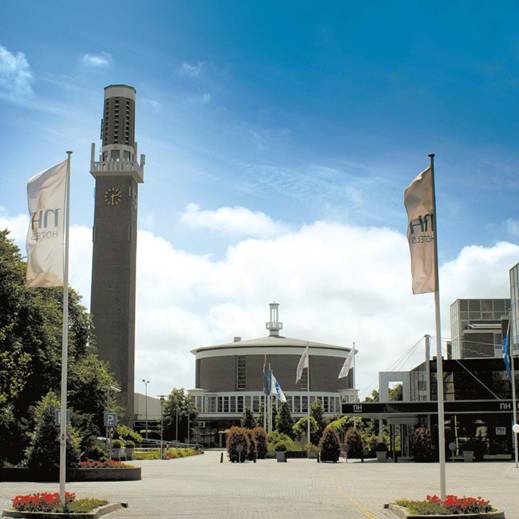 The conference will take place in Noordwijkerhout, Netherlands at the NH Conference Centre Leeuwenhorst in The Netherlands.  The NH Conference Centre Leeuwenhorst is located in the countryside at Noordwijkerhout near the North Sea and the seaside town of Noordwijk- the beach town of Amsterdam.  The hotel is 30 – 45 minutes south of Amsterdam and north of The Hague. The Conference Centre is surrounded by tulip fields which should be green by March 3!  If there is a mild winter, some tulips may even be blooming.
IFTA has reserved accommodations
at the NH Hotel Conference Centre Leeuwenhorst
for all Congress attendees.
The Conference Centre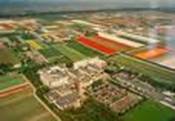 The conference centre features excellent meeting space and many bright open spaces and features:
Restaurants
Year-round swimming pool
Bicycles for hire
Solarium
Sauna
Fitness Center
Tennis and Squash Courts
Golf Course
Superior and Standard room accommodations at the conference centre include full breakfast daily.  

ACCOMMODATIONS at the conference centre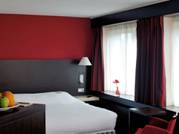 Accomodations feature:
Buffet breakfast daily, private bath, cable TV, toiletry kit, a hairdryer, choice of pillows, wireless internet access (at an extra charge) and direct-dial telephone. 
In European style, many sleeping rooms have one bed for single occupancy or two beds for double occupancy.  You can select which style you prefer on the hotel reservations page.
Note: There are limited rooms with two beds. 
2011  WORLD CONGRESS ROOM RATES

Standard Rooms

€110 + city tax

Superior Rooms
A limited number of superior rooms; subject to availability.

€125 + city tax

Economy Rooms
A limited number of smaller economy rooms available to category II and III countries only; subject to availability.

Economy rate available upon request.
Please email: IFTAregistration@releveunlimited.com
                       
Room rate:
Room rate includes full breakfast
Subject to €1,28 per room per night city tax
Room rates quoted  INCLUDE Netherlands VAT

To MAKE A RESERVATION for the special IFTA rate at the NH Hotel Conference Centre Leeuwenhorst CLICK HERE
For general information about the hotel you can visit the hotel web site. CLICK HERE
Lunch & Dinner at the NH Hotel Conference Centre Leeuwenhorst
Lunch Buffet at the Conference Centre
The conference centre offers a buffet lunch for IFTA attendees.
Price: €9,75 per person; inclusive of service and VAT.
The menu includes soup, salads, rolls , one hot dish, mineral water, fruit juice, coffee and tea.
Dinner Buffet at the Conference Centre
Enjoy a dinner buffet in the Hotel including 2 drinks (beer, wine or soft drinks) and coffee or tea.  Special IFTA Congress Price: €26 per person; inclusive of service & VAT
2011 World Congress Banquet Friday, April 1
Join your colleagues on Friday evening at the IFTA World Congress Banquet
Price: €36 per person inclusive of service & VAT


SPECIAL OFFER:
3 buffet dinners  "MEAL PLAN"  including Congress Banquet
Special Offer €75
Price if purchased separately at the Congress €88
For more information on the "MEAL PLAN" and the 2011 Congress Banquet   CLICK HERE
Note: Meals and "Meal Plan" will be added to your hotel bill.
"Meal Plan" must be reserved in advance.